Travel information
Favourite destinations

Guangzhou
Guangzhou, formerly Canton, is China's third-largest city after Shanghai and Beijing, and it's a must-see for the intrepid tourist. Sights and landmarks, natural parks, and great shopping are just some of its many attractions. Whether you have a 24-hour layover or a week to spare, Guangzhou is well worth a visit. Here are five reasons you'll want to explore the capital of Guangdong right now.
It is famous for its many beautiful natural attractions and historical sites
You can find scores of gorgeous natural parks and historic spots interspersed in this modern city, such as White Cloud Mountain (Baiyun Mountain) and Chen Ancestral Shrine. Modern buildings and theme parks in the urban area, like Canton Tower and Chimelong Holiday Resort, mark Guangzhou as an international-level developed city.
Baiyun Mountain is a Guangzhou tourist destination not to be missed. Bach Van Son is extremely favored by nature because there are more than 30 large and small mountains forming a countless mountain range, stretching from North to South for 9.7 km. This is a complex consisting of many different types of terrain, from small mountains, hills and especially Davis Peak, the highest peak in Guangzhou today.
Chen Ancestral Shrine is the most famous ancestral shrine in Guangzhou City. Before being used as the ancestral shrine, Chen Family used to be a library and home of the elite living in Southern China.
Baomo Yuan is a landscape that is always on the list of the most destinations in the Panyu district of Guangzhou. The gardens, flowers and surrouding lanscaope were built and decorated in the style of Lingnan ancient architecture with the characteristics of Chinese garden art.
| | |
| --- | --- |
| Chen Ancestral Shrine | Baiyun Mountain |
Amazing Cantonese food experience
This is the birthplace of Cantonese cooking - the most loved cuisine in the world with light, fresh and natural flavors, innovative material and exquisite cooking techniques. Cantonese chefs ofter focus on the qualitu and natural flavors of the dishes they prepare. The words that come to mind are fresh, natural and light. Instead of using spices and grease to enhance the flavor of meail, the chef focus on keeping the original flavors of the main ingredient. Guangzhou is is definitely indispensable the famous dishes of Cantonese including beef soup noodles, Cho Min fried noodles, Jook-sing soup noodles..., all of which will satisfy your cravings.or an ultra-luxurious experience, we'd suggest booking a table at Lai Heen, the signature fine-dining restaurant of The Ritz-Carlton, Guangzhou. It's a sanctuary of calm, serving exquisite dishes such as poached sunflower chicken, braised shrimp and delicate crab — complete with wine pairings from the sommelier.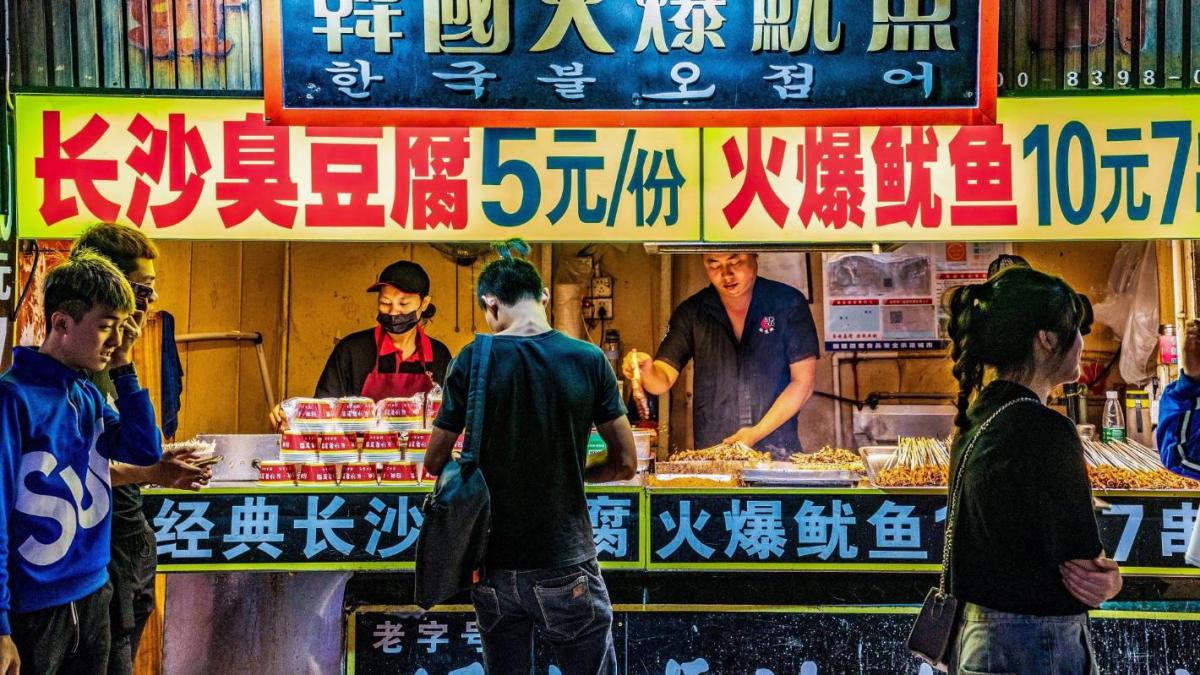 Famous shopping place in China
Hailed as China's answer to Bangkok, Guangzhou is a top shopping destination. High-quality designer copies are popular and BuYun Shoes World Plaza - Global International Trade Center and the Huimei Clothing Market are both worth visiting. Of course, you can also get the real thing in the city's upscale malls such as TaiKoo Hui and Grandview Mall.
In Guangzhou, there are numerous distinctive and special commercial streets. Yide Road is famous dried seafood street; the Silk Cotton Market near the train station and the Gaodi Street are occupied by numerous clothing wholesale traders; Shangxiajiu Pedestrian Street and Beijing Road Pedestrian Street are both lively civilians shopping streets; the Hualin Jade Market near the Hualin Temple has a monopoly in jade article, santos rose wood, redwood furniture, etc... Top China Travel has listed the Best Shopping Street in Guangzhou for your reference, hence, you can have a good choice for your shopping during your Guangzhou Tours.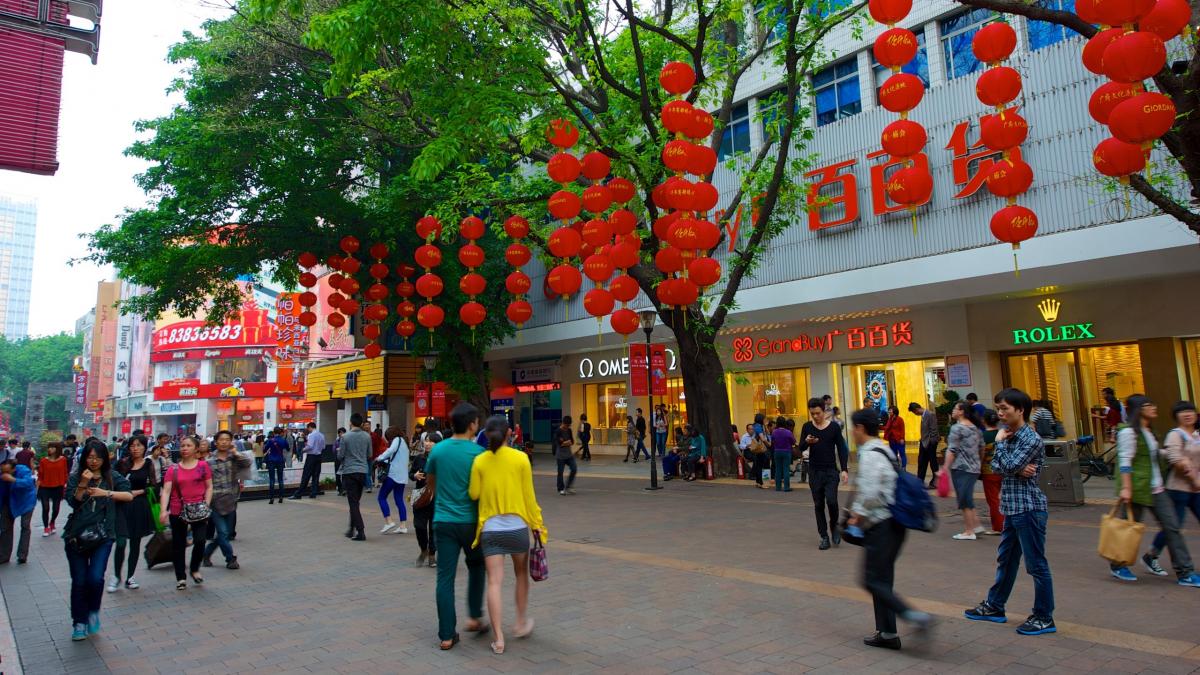 So Many Attractions
Spend the day admiring the colonial-style buildings on Shamian Island, or take a nighttime cruise on the Pearl River. Guangzhou has attractions to suit all tastes and age groups, from Guangzhou Zoo to the Guangzhou Opera House, and great day-trip options like White Cloud Mountain and Nanling Forest National Park.
Guangzhou is one of many cities in China with a 72-hour visa-free transit policy. This is particularly useful for Guangzhou as Baiyun Airport has so many international connections. You could see the best of Guangzhou without the hassle of getting a visa!