Travel information
Favourite destinations

Sydney
For most of the world, Australia is on the over side of the world, a foreign land far away. And Australia's crown jewel is undoubtedly Sydney. With some the world's most beautiful beaches, world-class restaurants and unforgettable experiences, everyone should have the city on their bucket list. Here are our top reasons why you need to visit Sydney.
There are so many top beaches to enjoy, you'll be spending a lot of time in the sun. Some of the world's most beautiful beaches like Bondi and Manly have become beacons for people from all over the world, and are located not far from the city centre.
Bondi Beach is an iconic destination near Sydney. It is well known abroad and deserves it reputation.Bondi beach is famous for its sparkling ocean, pristine sands, reliable waves and seaside spirit. Once the domain of backpackers, hundreds of tourists from all over the world to Bondi in December to get ready to enjoy the "Australian summer". In addition, this is also an ideal places for surfing enthusiasts because the waves here are very high and strong. However, if you bring children, you will have to pay colse attention to them.
In addition Bondi, Manly beach is also one of the most beautiful in Sydney. A 40 minute ferry from Circular Quay will bring you to the famous Manly beach in the North.The beaches here are perfect for learing to suft or spending the day sunbathing. Walking from Spit Bridge to Manly is a great way to experience Sydney Harbor Bay and the Australian bushland. Along the coast, there are plenty of watering holes and pubs with great food. There are plenty of kid-friendly restaurants, especially along family -friendly areas as Shelly Beach.
But if the crowds aren't for you, there are also plenty of other quieter beaches to explore like the northern beaches of Avalon and Cronulla.
| | |
| --- | --- |
| Bondi Beach | Manly Beach |
Whale Watching in Sydney is one of the most impressive and beautiful natural displays the city has to offer. Each year from May to November, more than 40,000 humpback and Southern right whales move along the Sydney coast in their annual migrate from Antarctica to the warmer water of Pacific Ocean. There are great points where you can see these giants of the deep at play. Whales often cruise close the shore, so it is easy to see them and you can even catch them inside Sydney Harbour. Cape Solander in Kamay Botany is one of the best vantage points for whale watching with its covered observatory and information boards.
If you want to get even closer to these majestic creatures, hop aboard a whale-watching cruise. During the season, cruises depart every day from Circular Quay, Darling Harbour and Manly.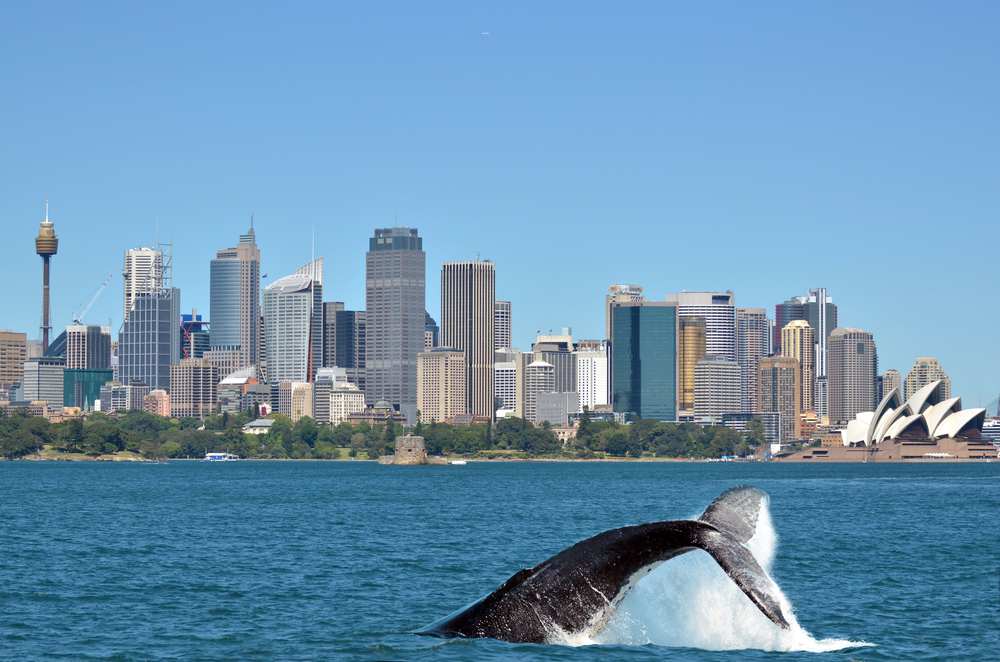 One of the most iconic buildings in the world - Sydney Opera House is an architectural masterpiece and a vibrant performance space. Witnessing this architectural beauty is reason alone to make a stop in Sydney. It is where the past shapes the future, where conventions are challenged and cultures honor. Step inside and discover the stories that make Opera House so inspiring. Whether you are a local or a tourist, a first-time visitor or a fan, Sydney Opera House has something for everyone. It's easy to get an epic view from a multitude of spots around the harbour. Of course getting up close and personal is a must (as is a cocktail at the famed Opera Bar next door).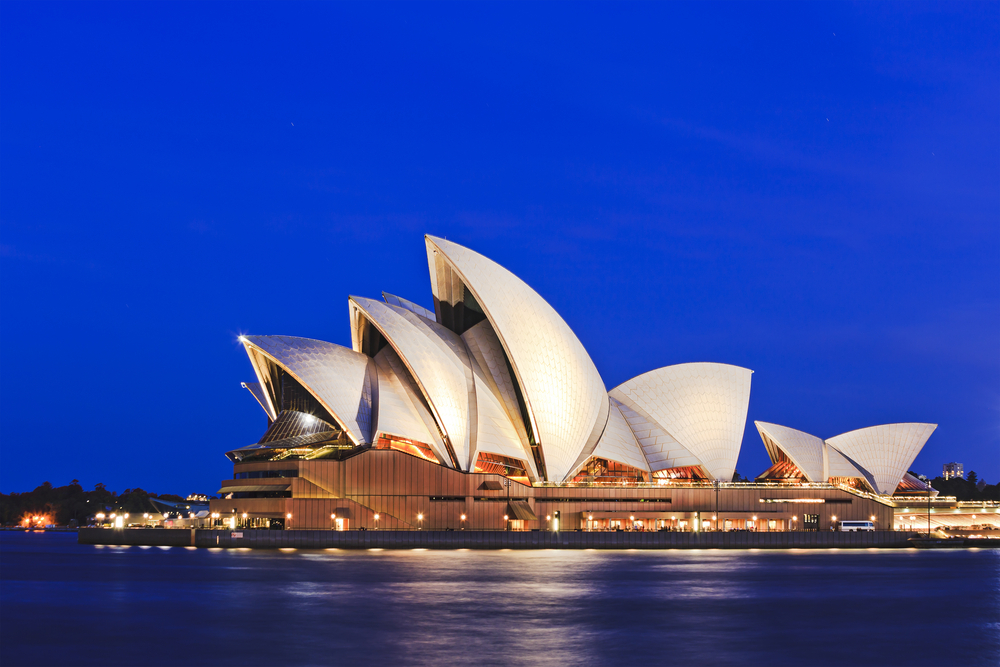 Not far from Sydney is Blue Mountains National Park, a stunning mountain range and parklands spanning over 11,400 km². With endless hikes and walking paths, stunning rock formations, waterfalls, camping grounds, eucalyptus forests and garden trails, this is the perfect way to experience nature in its fullest – all less than a few hours from the city.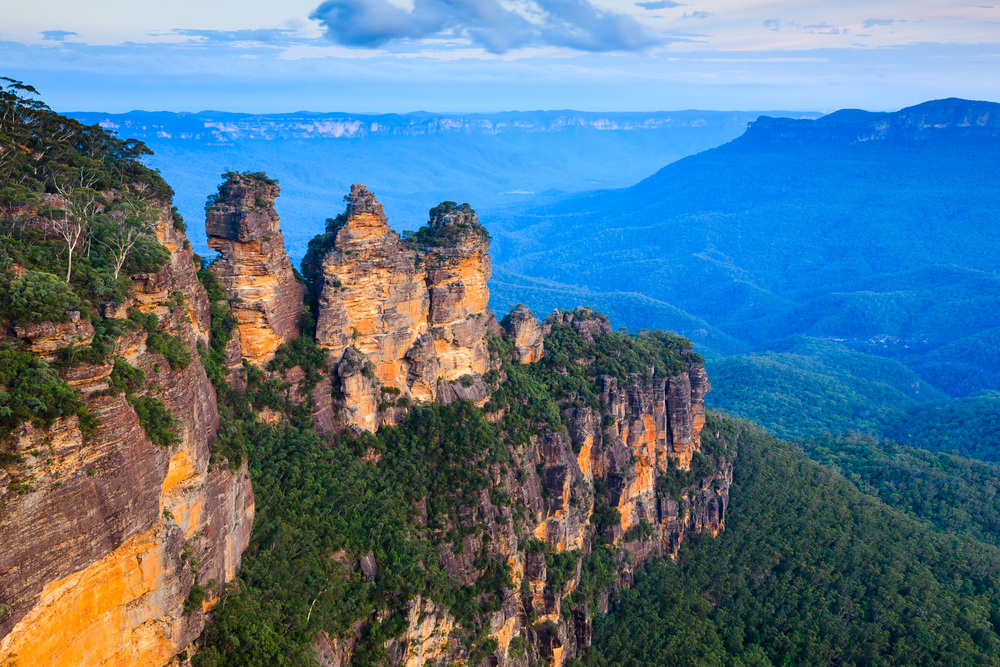 Generally speaking Australia has incredibly enviable weather year round but Sydney is extra spoilt. This good weather means you can enjoy some of the most incredible outdoor experiences to enjoy whenever you visit. Some of the must-do experiences include taking a scenic seaplane tour of the harbour, climbing the famous Harbour Bridge, snorkelling in Gordons Bay and kayaking to Shark Island.
Another tip in Sydney's cap is the amazing array of food. There are incredible fresh food markets selling local produce and freshly caught seafood as well as some world-renowned restaurants. Some of Sydney's most celebrated, award winning restaurants include Bennelong and Quay. For more budget-friendly options check out the Greek food at Apollo, Italian at Da Orazio and Bodega for Spanish food.